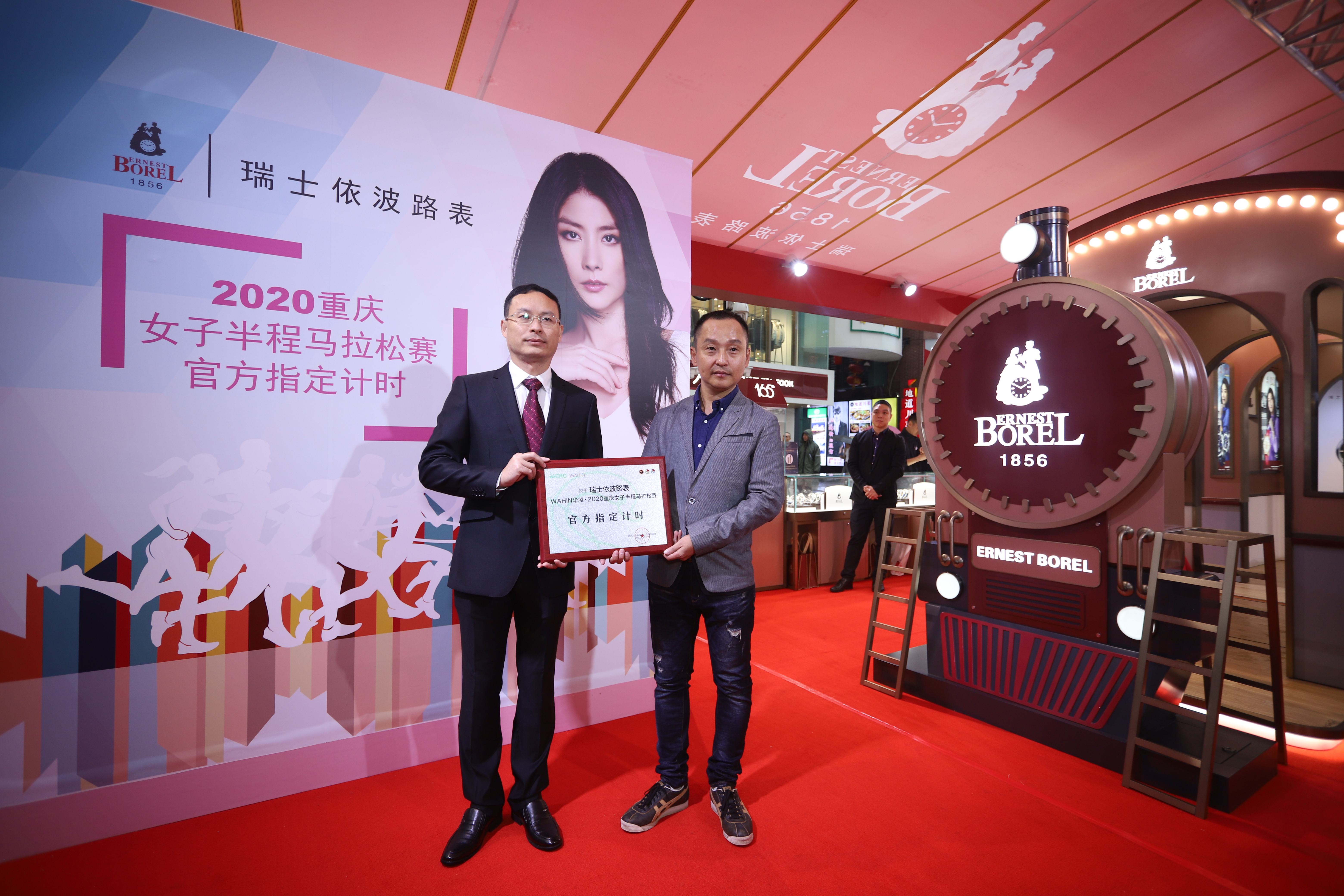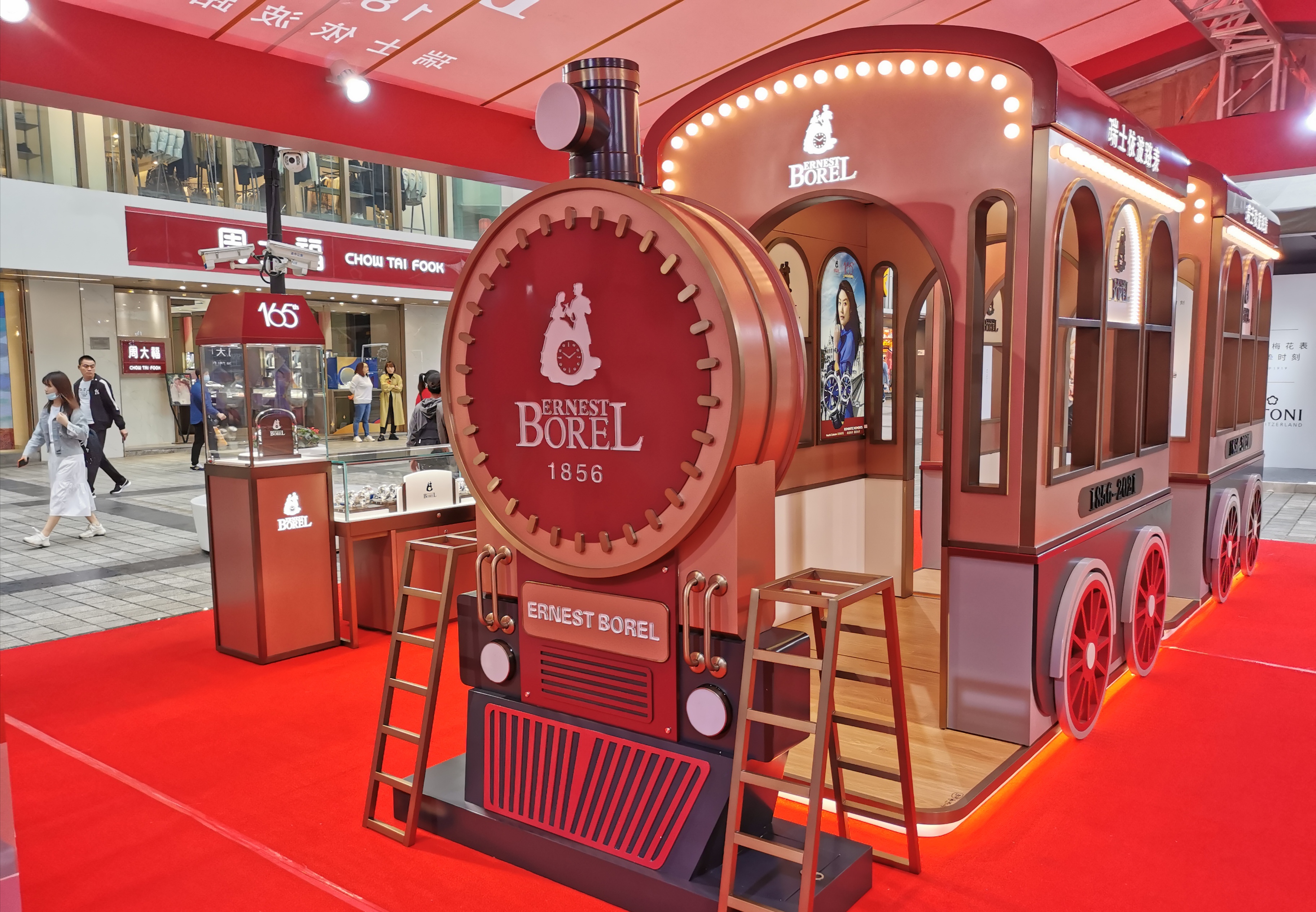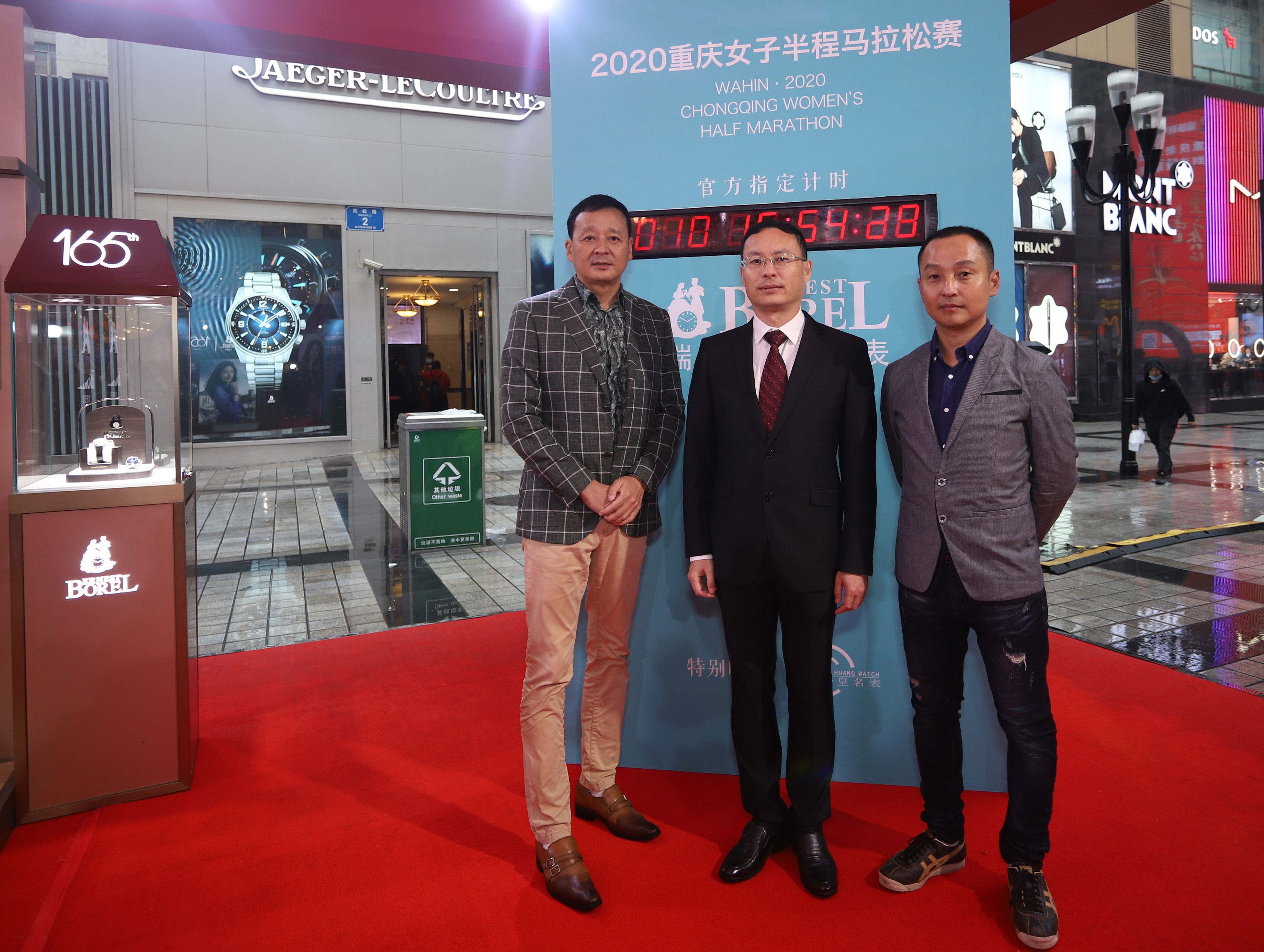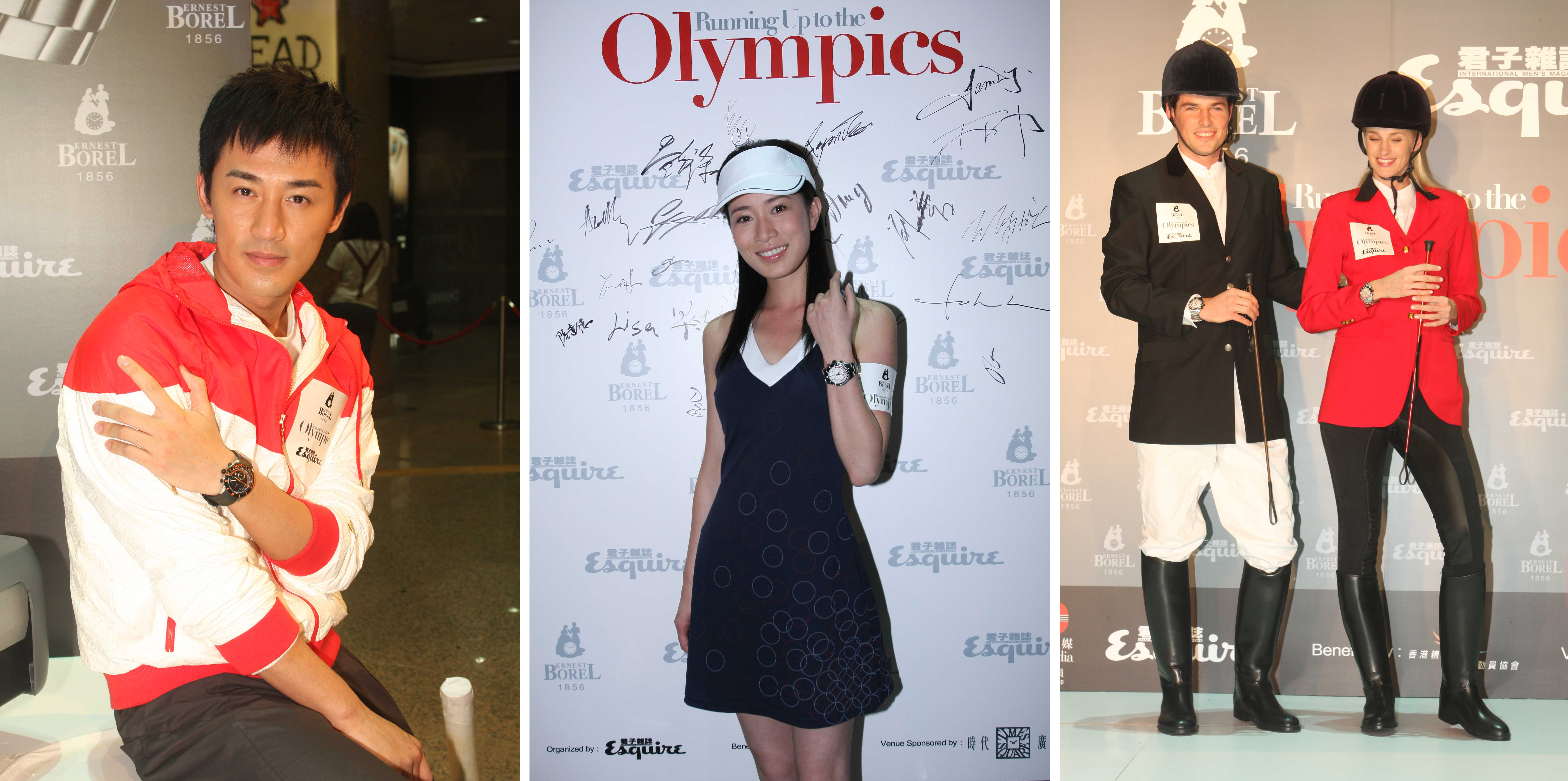 Swiss watchmaker Ernest Borel hosted the 'Time for Wellness – Countdown to Chongqing Women's Half Marathon' in Chonqing on 28th October 2020 as official timekeeper for the sports event. Wen He, CEO of Ernest Borel Holdings Limited, and representatives of the organising committee for the marathon officiated at the ceremony to celebrate with guests the opening of the wellbeing gala where sports met horology. 
Founded in 1856, Ernest Borel is the synonym of Swiss watchmaking paragon, manifested in the perfect union of innovation and traditional savoir-faire. The house channels 165 years of rich cultural heritage into its pursuit of innovation and perfection, crystallised as it is in the romantic and positive lifestyle that has given birth to numerous horological expressions of 'Romantic Moments'. These emblematic creations of romance and elegance are infused with elements taken from an active lifestyle to give the design lexicon of watchmaking a sport-chic twist that echoes the trending lifestyle choice while celebrating the brand's 165-year pursuit of exquisite craftsmanship, elegance and exceptional performance.

Ernest Borel cheers for runners as the official timekeeper for Chongqing Women's Half Marathon 2020! On the sidelines, a 3D photo booth was erected to create an immersive sporting experience. The active vibe went viral too, as fans honed their stamina in the interactive online relay race. Meanwhile, Brand Ambassador Kelly Chen passed three cheers for contenders online, spreading around wishes for good health in the new era where Ernest Borel will join all 'runners' in a race towards well-earned success.
Ernest Borel has been an avid supporter of sports with a prominent presence in various sports events, including the FIVB Volleyball World Grand Prix 1993; the Chinese Figure Skating Championships Final and Chinese Women's Super League in 2005, as official timekeeper. The house also joined hands with artistes and celebrities in the 'Running Up to the Olympics' campaign. Fast-forward to 2020, Ernest Borel continued to support sports, delighting enthusiasts with countless wonderful moments while promoting wellness as part of timeless charm.