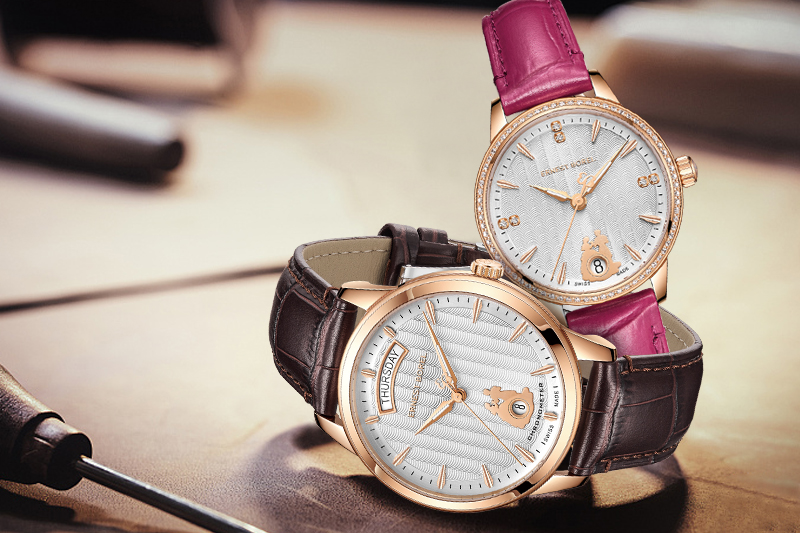 As the globally-recognized "paragon of Swiss-made couple watches", Ernest Borel watches have always been conveying people's wishes for sincere affection, and have also witnessed innumerable romantic moments happened in the world. Chinese figure skating ice dance group members Wang Shiyue and Liu Xinyu, a sweet and well-matched figure skating "couple" in the eyes of many Chinese people, have won many domestic and international ice dance competitions, winning themselves a position in international ice dance events. They have even managed to become one of the world's top 10 ice dance groups.
The unremitting efforts they made for years and the sense of triumphs they shared at a glorious moment precisely coincide with Ernest Borel's classic heritage and craftsmanship for exquisite watchmaking. Their romantic feelings and impressive artistic dances presented on the ice rink are particularly aligned with Ernest Borel's brand concept of "Romantic Moments". The fashion photo they shot for the Trendmo magazine, wearing Ernest Borel's couple watches against the blue and white themed background, gives us a strikingly romantic tone to share their happy time and romantic story to be outstanding ice dancers.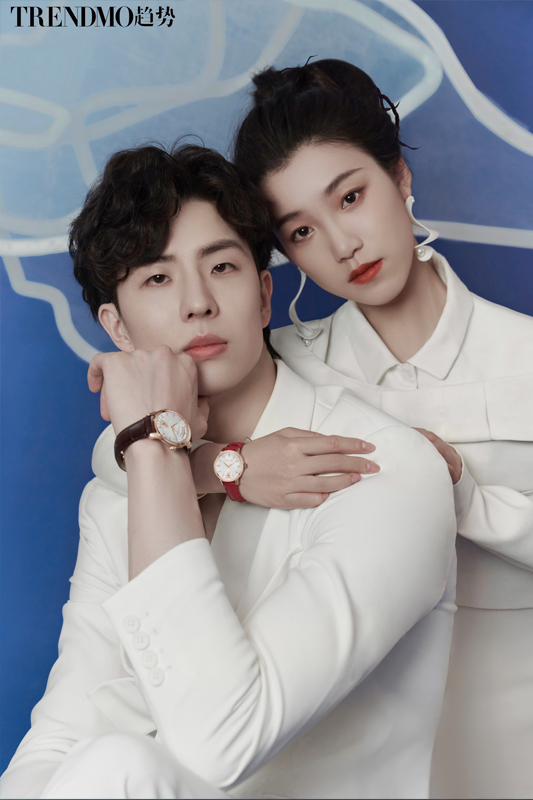 Life Together by Their Dream Serendipity
These two different souls met each other because of their love story start for ice dance, and then embarked on their romantic journey in pursuit of their winter sport dream. After meeting at the age of 8 and becoming dancing partners at 11, they have cooperated with each other to chase their dream for 17 years, during the time they shared joys and hardships together to grow and succeed. By dint of 17 years of tacit cooperation and their superb attainment in the art of figure skating, they perfectly presented their fantastic elegance which formed through relentless practices.
The wordless tacit understanding between them has kept them close to each other, enabling them to leave us a number of splendid moments and convey sincere feelings through their dance movements. Under the spotlight, they look more elegant and confident by wearing the Heartful Collection of watches, abundantly revealing their enthusiasm for performance and the expectation of fulfilling dreams.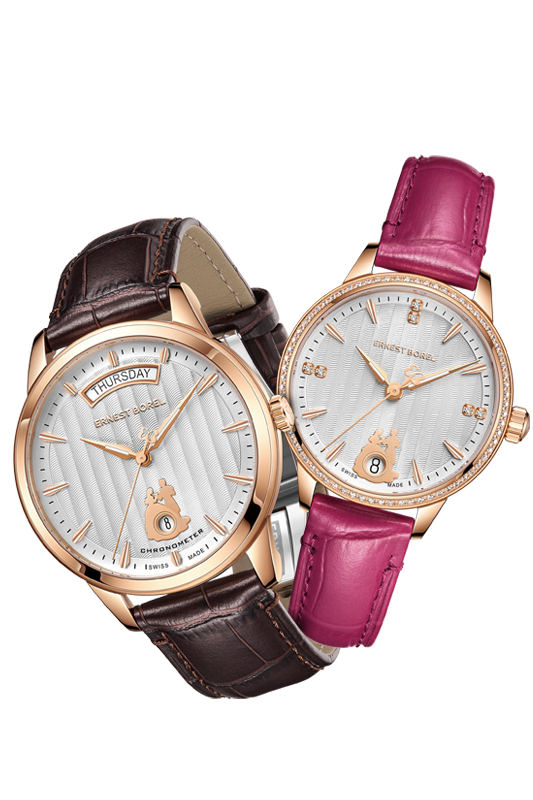 Heartful Collection
N0519G0B-CR4L (men's watch) / N0519L0B-MD4L (women's watch)
At the 6 o'clock position on the dial, there is a couple dancing silhouette design in Heartful Collection of wristwatches, it is the Ernest Borel's logo, which is just like Wang Shiyue and Liu Xinyu who dance for dreams on the ice rink, and demonstrate their elegance as time goes on. The Heartful Collection of women's watch decorated with 78 natural diamonds and a color peach leather strap scatters its shinning splendor, while the men's watch embellished with an attractive rose gold tone and a brown leather strap showcases its classic and tasteful distinction. This design featuring harmony in diversity brightly interprets the sincere feelings of "seeking common ground while preserving differences, and caring for each other" between Wang Shiyue and Liu Xinyu.
Eye-catching and diligent "motor & engine" group
They have been partners for 17 years and have developed an absolute trust and unparalleled tacit understanding, benefited from which they have always been able to perfectly cooperate with each other in the ice dance competitions. Although they have won a great many of enviable glories as a superlative ice dance group showing us their gorgeous romance and elegance on the ice rink, they gain these through awe-inspiring endeavors and persistence for more than a decade. Acting like two perpetual "motors & engines" that are full of power at all times, they are always energetic to create excitements one after another, and thus the spectators and netizens affectionately called them "motor & engine" group.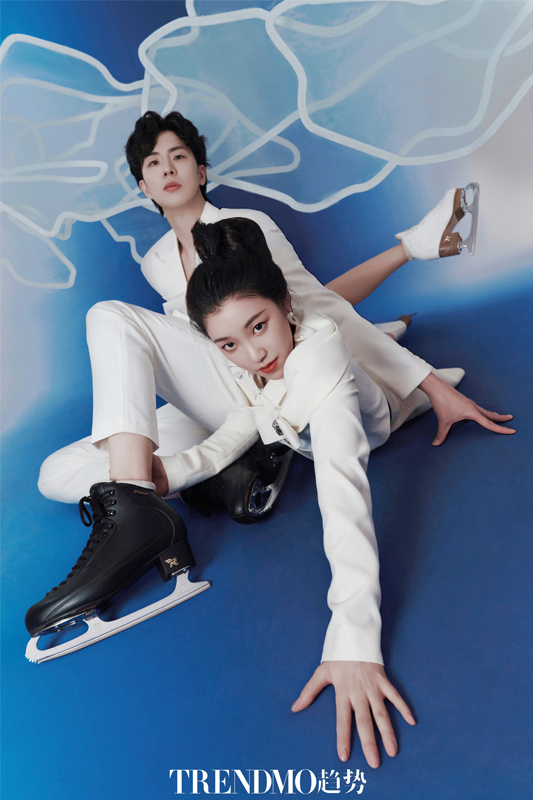 In the limelight, they are always able to be eye-catching and find their stage everywhere. They have fabulous tacit cooperation, which enables them to proficiently finish various difficult ice duo dance movements, like two ice elves who deftly dance on the ice surface. As with such appealing scene, the silhouetted couple, located at the 6 o'clock position of the Heartful Collection of wristwatches they wear, are also looking at each other and dancing together with their hands holding together at all times, a perfect display of the romantic love people long for. The men's watch of this collection is equipped with a COSC-certified movement with excellent precision, while the women's watch is adorned with dazzling diamonds. They are a perfect match for each other, like two well-matched partners who make achievements together.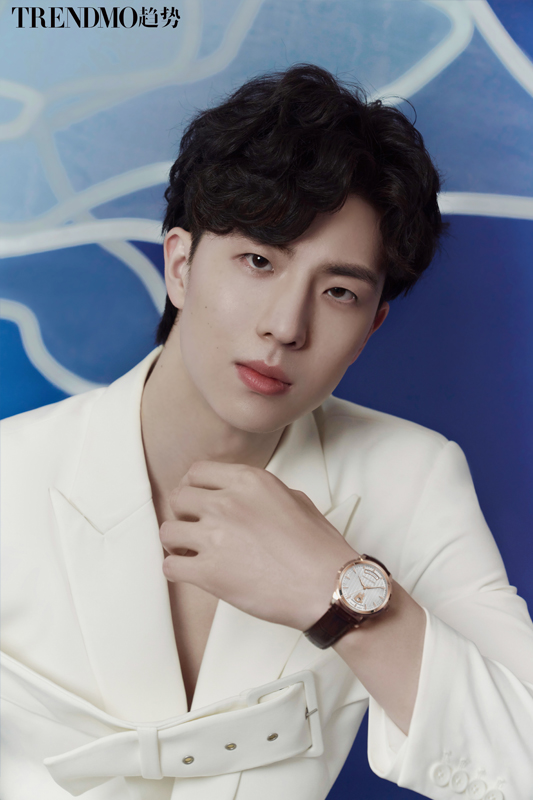 Wang Shiyue and Liu Xinyu show us a pure and positive relationship better than a divine couple, and a significant romance embodied by making concerted efforts to realize their dream for ice and snow sports. On that dream-chasing journey, they devote their sincere feelings to each other, and put their love for ice and snow sports into practice through praiseworthy persistence and hardworking, to create a win-win future together.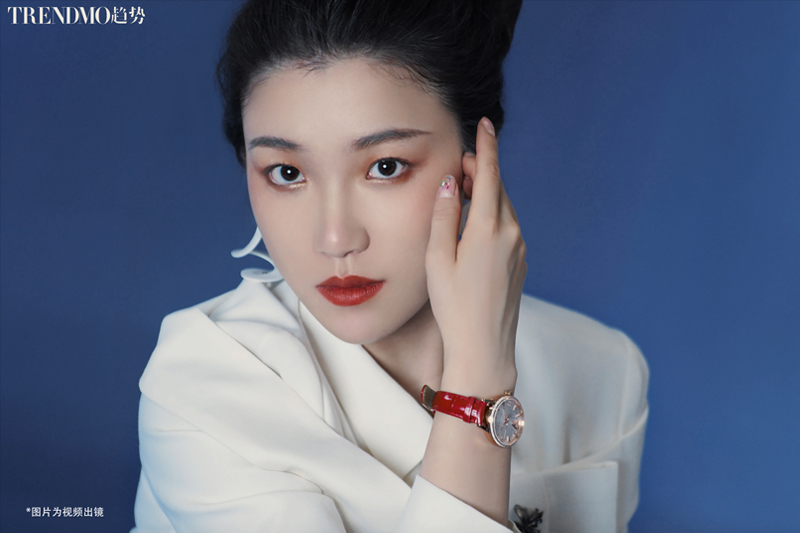 With a long watchmaking history of 166 years, Swiss watch manufacturer Ernest Borel always adheres to keeping refining in a way that perfectly integrates professional watchmaking technology with the brand spirit of elegance and romance, and has achieved countless classic and touching romantic moments. Time is the best way to test and witness true emotions, in which case a wristwatch is the best memento of such preciousness. Ernest Borel sincerely wishes Wang Shiyue and Liu Xinyu, the sweet figure skating "couple", to write more romantic stories, and create more legends of ice dance with their abundant romantic feelings and passions.