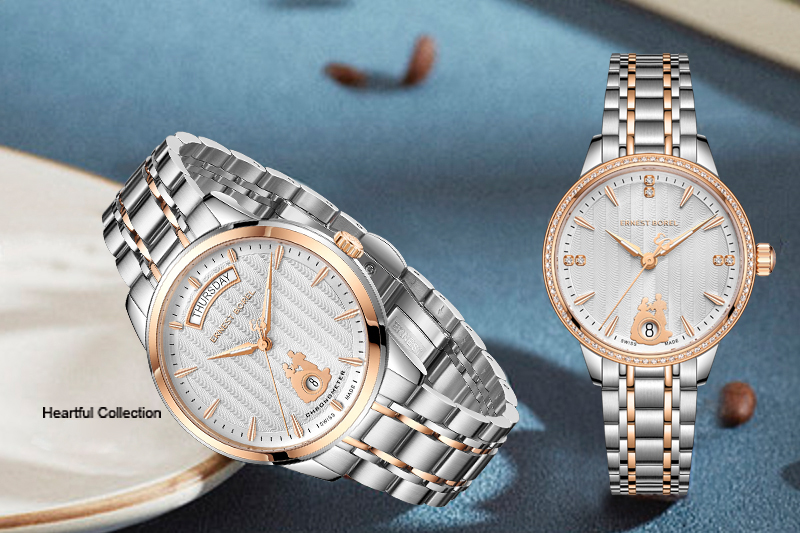 In the early summer brimmed with fragrance and warmth, it is a romantic time to confess your love. Ernest Borel, founded in 1856, is famous for its superb watch craftsmanship and unique romantic culture. You can confess your love to your beloved in the most straightforward, romantic and bold way. When looking at your beloved in a heartbeat moment, you cannot hide your sincere love in your eyes. May 20, a sweet Cyber Valentine's Day in China, is approaching quietly. Ernest Borel, known as the "paragon of Swiss-made couple watches", specially recommends some collections for you to back up your brave confession on May 20, which will be a gift witnessing your sweet moments and romantic love.
Pure Love of Romantic Encounter
Heartbeat happens in the first second of encounter; love spreads as time goes on. You can express your romantic love with Yally Collection watches to show your special love to your unique lover and make your lover's heart flip on meaningful May 20.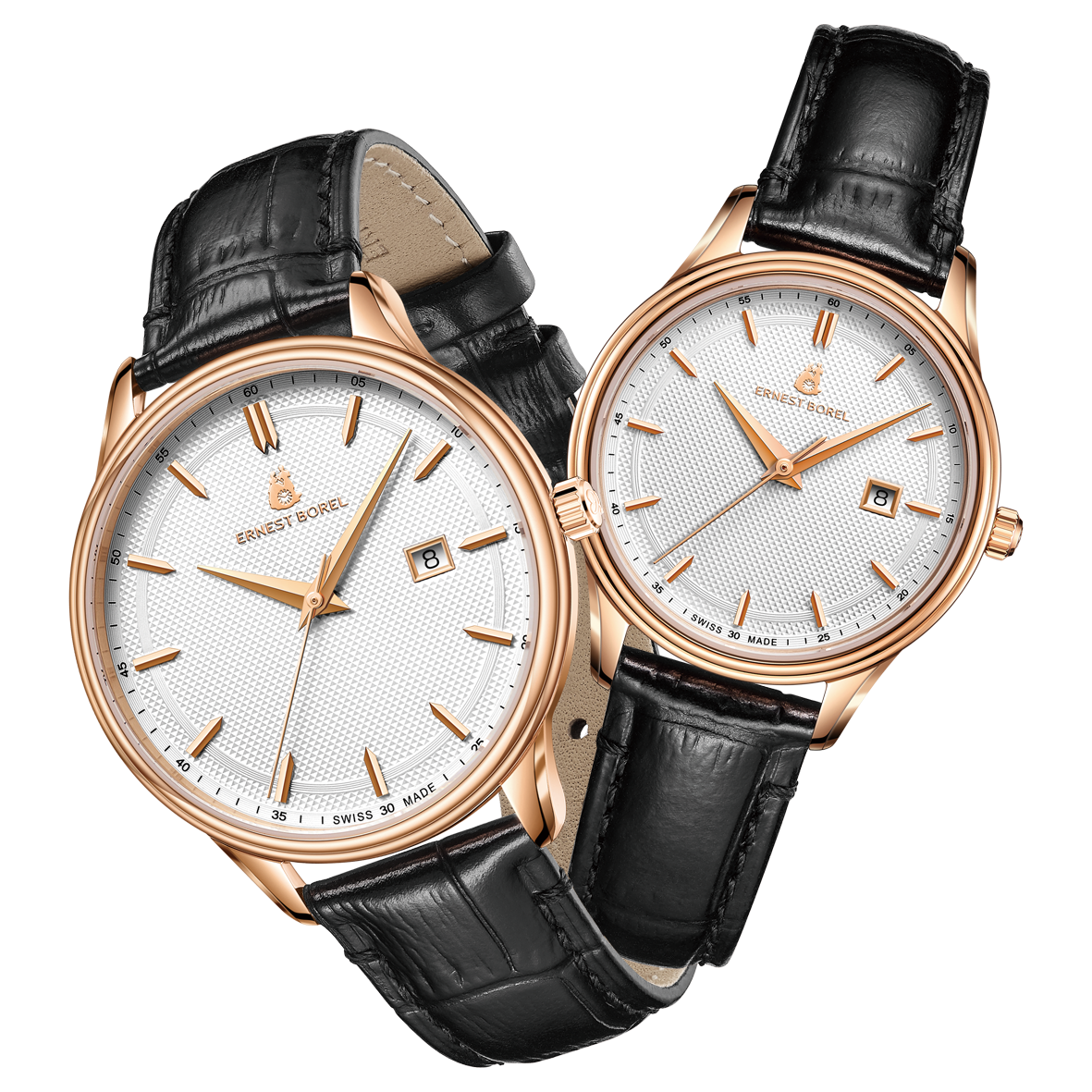 Yally Collection
N0501G0B-QR4L (men's watch) / N0501L0B-QR4L (women's watch)
The Yally Collection of watches focus on the presentation of the pure and beautiful essence of the wristwatch, accompanied by a refined appearance and meticulous interior structure. Adhering to the design concept of "conciseness", the new series of wristwatches are made of refined steel with more ingenious details: exquisite oil pressure grain surface, three mountainous ridge-shaped needles and cut watch hand nail, which add exquisite beauty to the minimalist body. They are light and handy, with own elegant temperament and simple design, which are good choices to display pure happiness and love.
Lasting Token of Sweet Affection
If love is a flower in the river of time, its beauty peaks in summer. On this romantic day, please make the sincerest promise to your loved one, let love flower bloom in the most beautiful summer and unlock romance for a lifetime.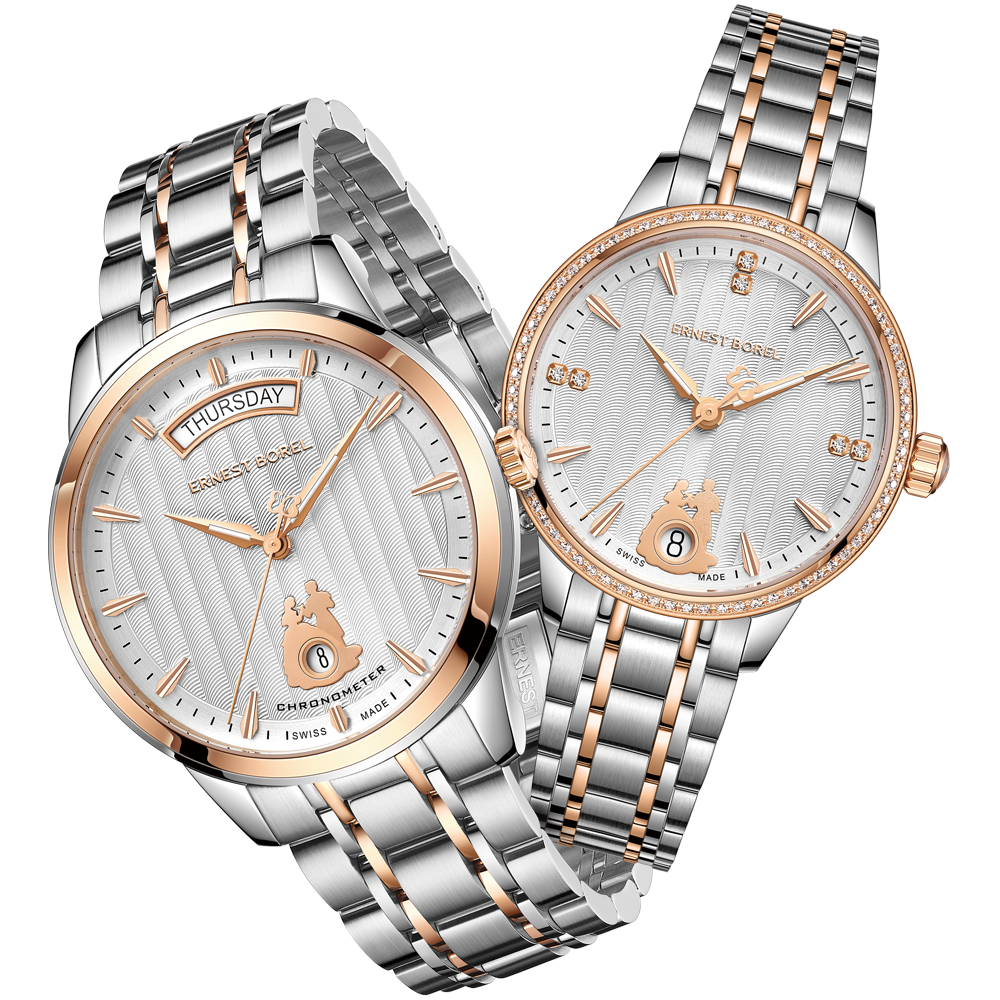 Heartful Collection
N0519G0A-CN4N (men's watch) / N0519L0A-MY4N (women's watch)
As the representative work of the brand's romantic and elegant gene, Heartful Collection of wristwatches romantically freeze the silhouette of two people dancing together, and use "520" as the model code to celebrate the century-old romance and achieve the masterpiece of true love. The new couple wristwatch of this collection is equipped with a COSC-certified movement with excellent precision, and the women's watch is inlaid with 78 star-bright beautiful diamonds, which is just like the perfect partner, so as to achieve a wonderful life with each other. Made of 18K gold material full of timeless affection and precious value, the couple's logo is romantically fixed at 6 o'clock position, and the calendar window is set synchronously, placing every cherished passion on the wristwatch, so that every day in the future will arouse the warmth of the heart.
Happy Lifetime
Time will precipitate sincere feelings; Wind and rain will test warm companionship. On May 20, Ernest Borel presents the 165th anniversary souvenir-edition watch of the lover heritage collection. With the aesthetic promise of "holding hands and growing old", it tells the longest romantic confession, making this exquisite love record the sweetness and beauty of love in every gesture.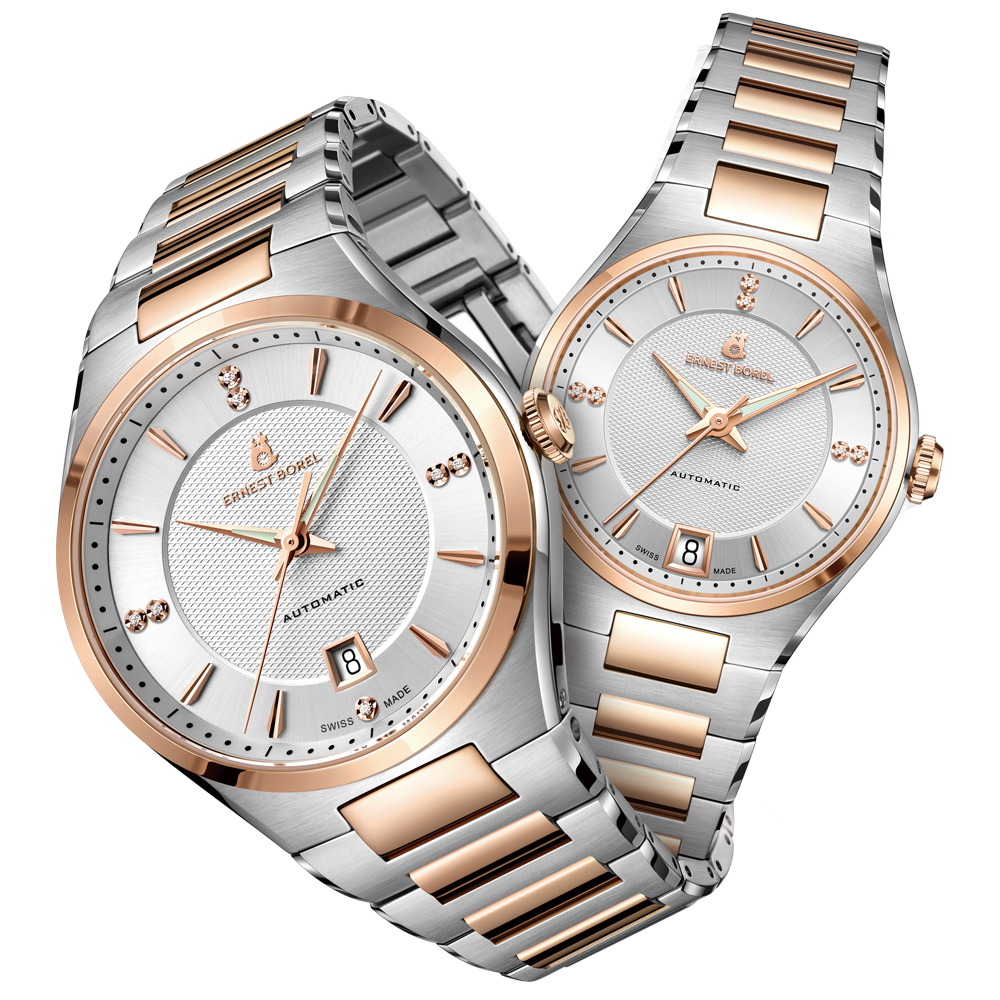 Heritage Collection
N0565G0A-MN2N (men's wristwatch) / N0565B0A-MN2N (women's wristwatch)
The 165th anniversary souvenir-edition wristwatch of the heritage collection doe not only represents the love that spans centuries and transcends time, but more importantly, it represents the beautiful meaning of inheritance and eternal love. The bottom cover is specially engraved with the brand's Swiss factory pattern, which is of unique commemorative significance and makes the wristwatch a charming and eternal brilliance for generations. The wristwatch is inlaid with 7 dazzling natural diamonds, condensing the essence of eternity and implying the tenacity and eternity of love. Designed with the unique smooth-sand cut wristwatch hand raking molding nails, it shines with luxurious beauty from multiple angles, creating a key to open luck and happiness to accompany you to stick to your unique self in your future journey. The Heritage Collection harnesses the power of time to send thousands of couples best wishes, anticipating and yearning for the everlasting perfection of love.
On the occasion of Valentine's Day on May 20, Ernest Borel's surprise gifts are full of blessings, waiting for time with pure sincerity and romance. Hold hands, say love and mark every moving moment. On the occasion of this festival, Ernest Borel wishes Jack shall have Jill and happy Valentine's Day on May 20!
Ernest Borel Official Website: https://www.ernestborel.ch/en/
Customer Service Hotline: 800 830 3865