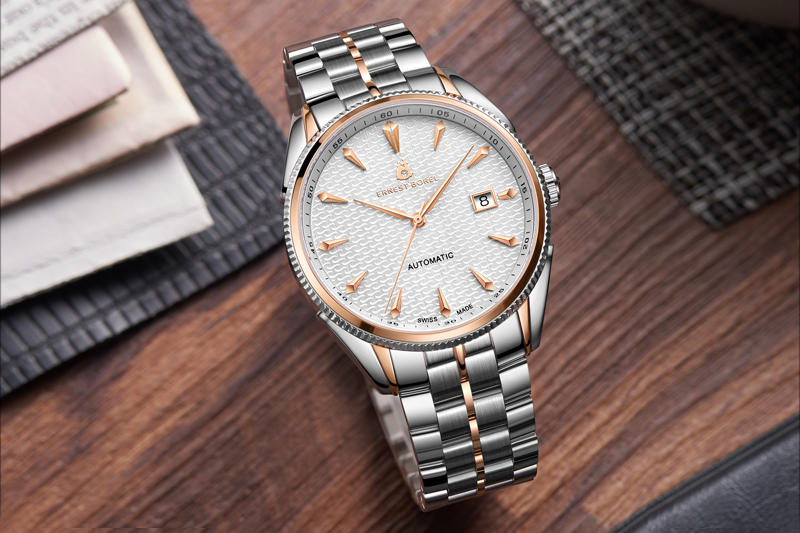 A father's love is higher than a mountain. And he never says much more but devotes himself with action; A father's love is as warm as a gust of breeze. he always makes his love invisible but firmly supports our expectations and dreams; A father's love is as mellow as a cup of tea. He is a lifelong knight to guard and watch over us. As the Father's Day coming soon in this colorful June, Ernest Borel, a 166-year-old watch brand from Switzerland, hereby respected the time of father's love by the gift which is full of eternal romantic. And salutes all great fathers in the world.
Tributes to heroes with classics and heritage
Although he is not a super hero, but his contribution just like the super hero and carry us to outlook the starry sky on his firm shoulder, and guide us to explore life with his wise eyes, also protect us from storm with their arms broadly. Thanks to you, our Fathers, no matter you are superman or not, you are always being omnipotent heroes in our hearts.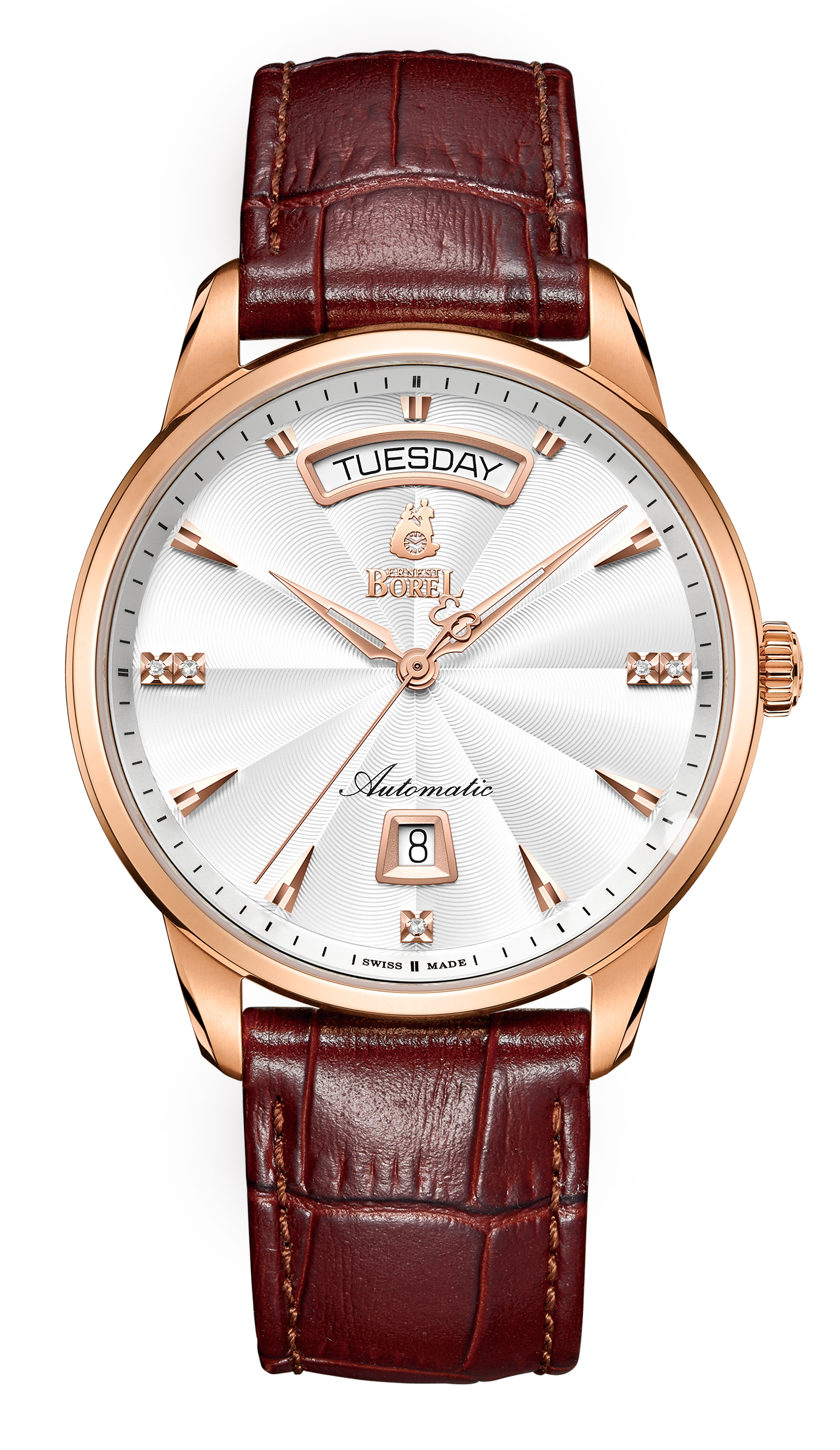 Jules Borel Collection
N0401G0C-MR2L
To continue the eternal romance of the century brand, Ernest Borel has gloriously and masterfully created a masterpiece of the century - the Jules Borel Collection. N0401G in this collection is a classic watch designed with an exquisite dial featuring the camellia pattern, in line with the firmness and sunshine like the warmth of father's love. Two windows display, located at 12 and 6 o'clock site, show the day of the week and the calendar, this design provides a comprehensive and convenient experience in time reading and also enhance fathers their elegance life style. Like as the warm accompany and love to their fathers by child. Five natural diamonds inlaid on dial index sparkling brightly and seem like as father's love.
Life wisdom and sagacity by Father's love
Seem like as a good advisor and honest friend in our lives, father give us infinity courage and sagacity to explore this world, meanwhile drive us to build up our wonderful lives. As a child, father lead me to acknowledge this world. After we grow up, it's time for us to take them to enjoy the life.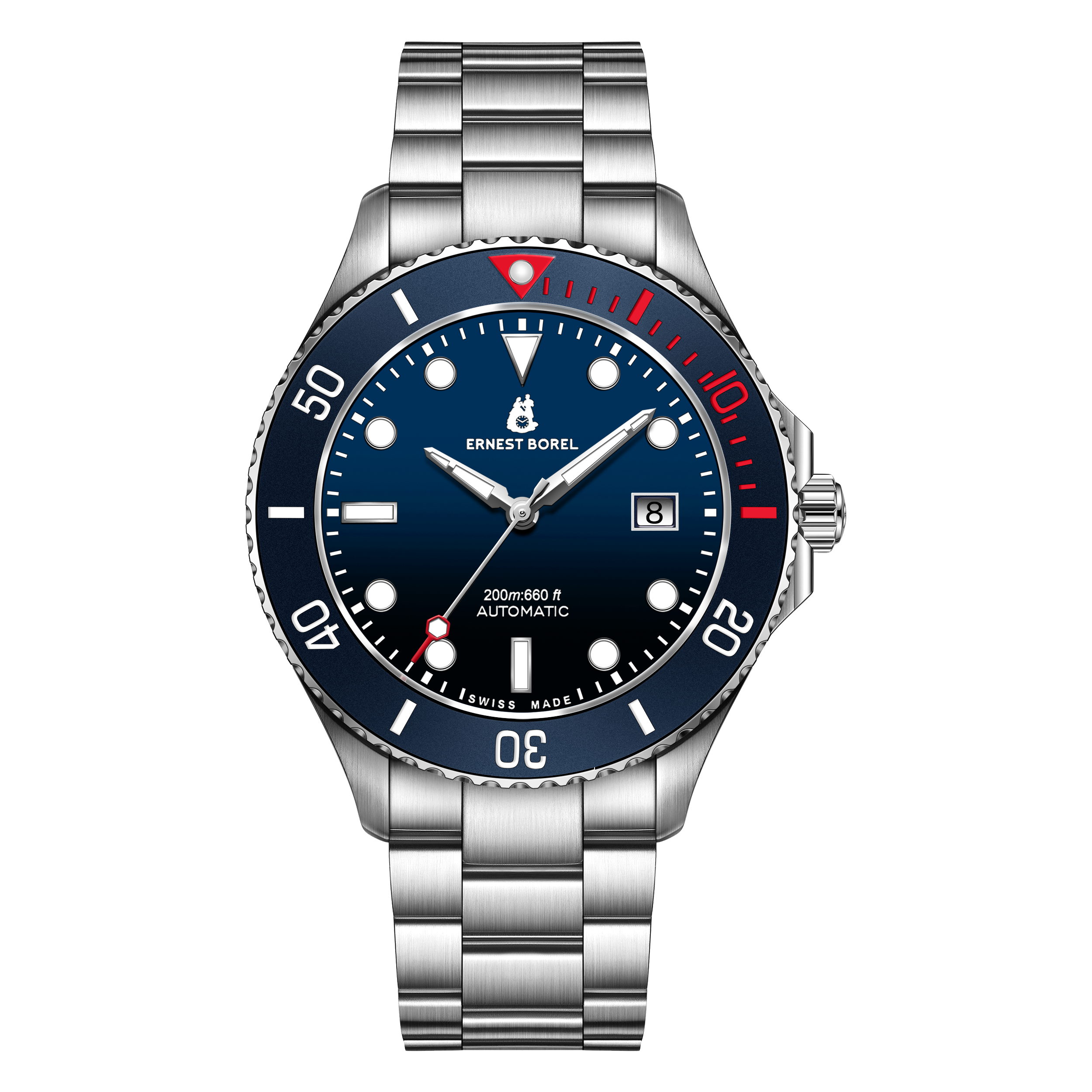 Sage Collection
  N0735G0B-MC6S
As a collection that radiates an athletic and technological feeling, the Sage Collection is designed with a modern cool sports style and equipped with Swiss-made mechanical movement, possesses a 200-meter (20ATM) deep waterproof function. It expresses great respect for the wise fathers who have the spirit of exploration. The blue gradient color enamel dial matched with a blue ceramic bezel is crafted with new materials and technologies, to add high-tech luster to fathers' exploration of the world. The time index and hands on the dial have been coated with high-quality luminous layer. Therefore, every clear and wonderful moment will not be missed no matter day or night, on the sea or in the forest. With pure and meaningful "time light pattern", the dial reflects the ingenuity design of the wristwatch and interprets the tenet of "live with wisdom and sagacity".
Eternal Father's Love · Traceless Happy time
As a great and long-lasting emotion, father's love is a true and eternal love hidden deeply behind the time, which is worthy of careful appreciation. Time goes by silently, so let's cherish the time with father, and remember every heart-warming story with father in our lives, so that our love grows deeper with every passing year.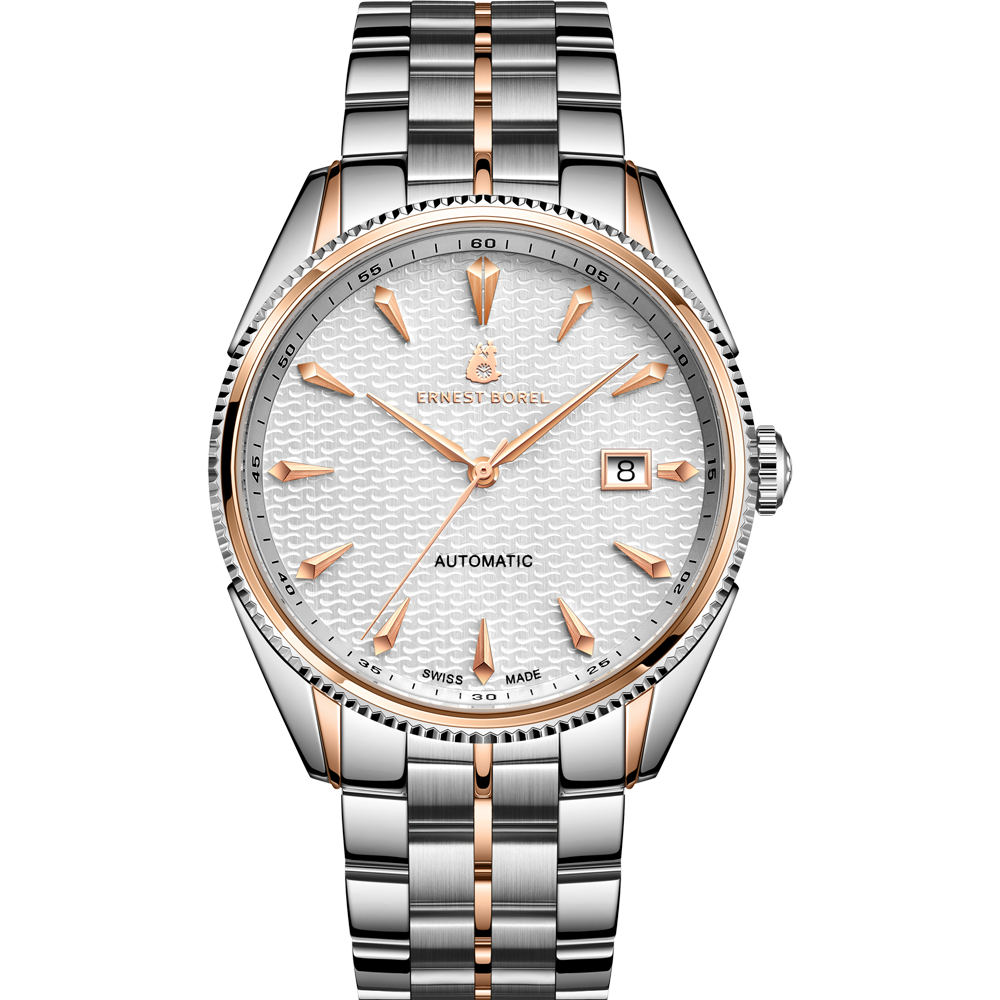 Eternity Collection
N0440G0A-MN2N
Original from the design concept of "Mid-Century Modern Style", the N0440G of Eternity Collection fully reflects Ernest Borel its romantic brand culture in the past 100 years, evokes fathers a sense of the Classic feeling and happy memories. The dial of the wristwatch is decorated with "fine water ripple pattern", which looks like a green lake surface ripple from a distance or a random drifting clouds when look close up, giving off an atmosphere full of peace and happiness. With double-layer bezel original design and the exquisite and gentle texture, the Eternity Collection of N0440 series from Ernest Borel is a special gift for great father. The N0440 series design a calendar window sited at 3 o'clock position, which is easy to read the time. Every watch design from Ernest Borel concern more about life detail for every great father and express warmly love to them.
The extreme beauty of the wristwatch reflects the great father's love over time. Father's love warms every moment of life, just like every second movement by the hands of the watch, it will never stop. A special day is coming soon in June, the Father's Day, which is full of love on the festival. Ernest Borel will join hands with you to accompany great father and return eternal love to father with exquisite wristwatch. Wish every great fathers all over the world enjoy their happy Father's Day!
Ernest Borel Official Website: https://www.ernestborel.ch/en/
Customer Service Hotline: 800 830 3865