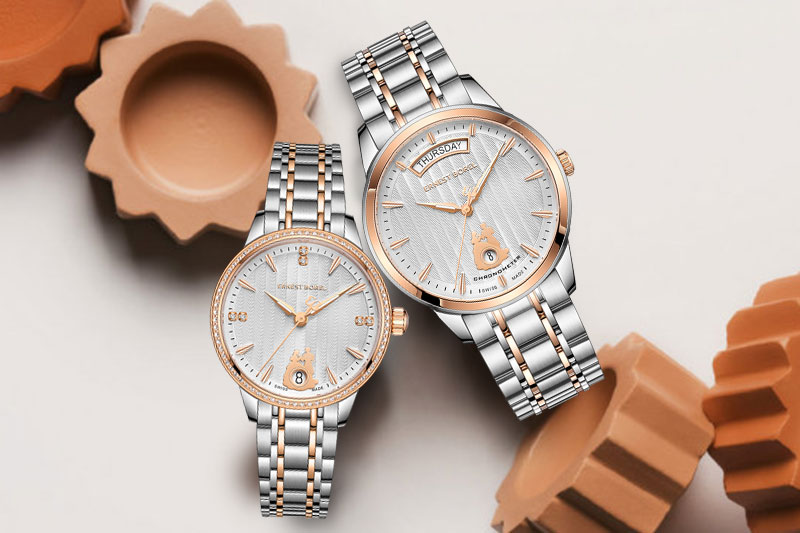 Love has the magic power to turn all holidays into Valentine's Day. The sky is lit up with spectacular fireworks, the streets are lavishly decked out in sparkling New Year's decorations, and the champagne on the dining table captures the beautiful moments of couples. It seems that everywhere in sight is romantically wrapped by an exclusive layer of golden color. Ernest Borel, founded in 1856 and regarded as the "Swiss Watch Exemplar for Couples," picks festive watches to bestow the wonderful blessings of "Romantic Moments Last a Lifetime" to every couple. The brand helps everyone find his/her true love in such a romantic winter and opens its romantic New Year season.
Heartful love with Romantic Movement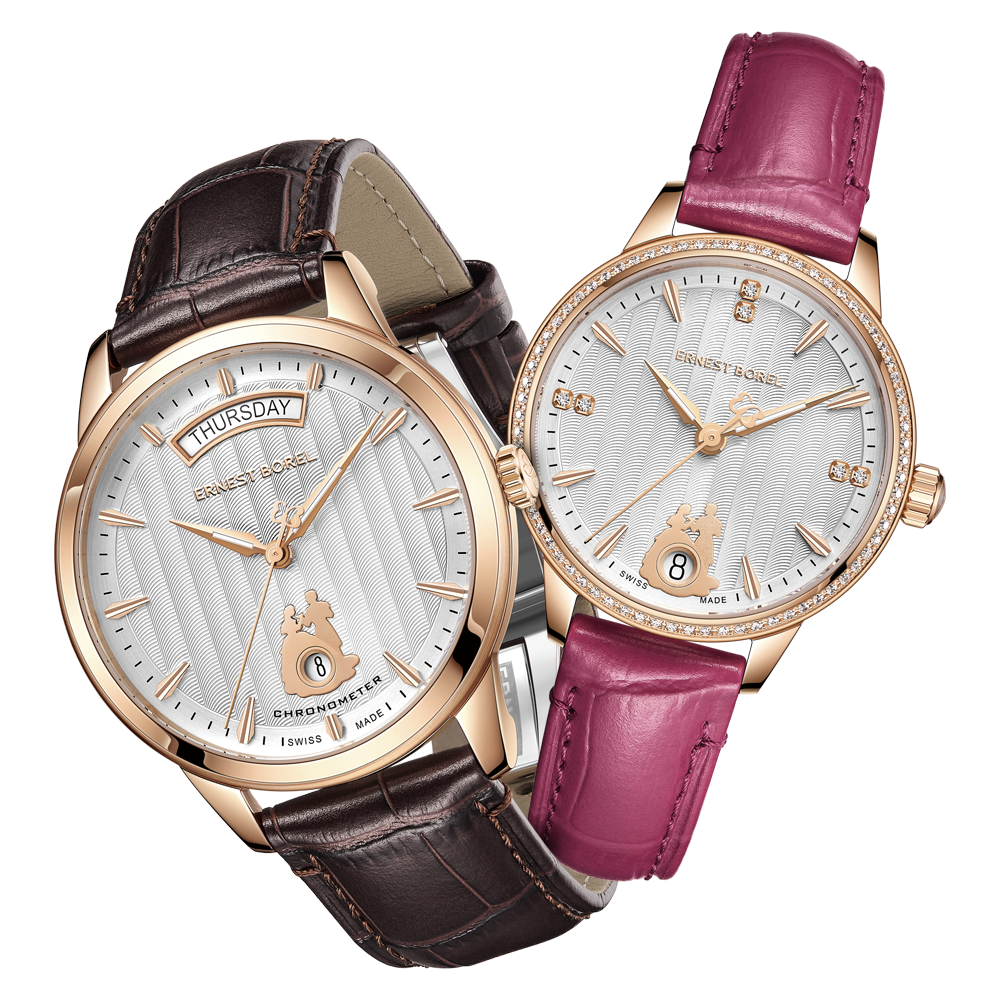 Heartful Collection
N0519G0B-CR4L(Gentlemen)/ N0519L0B-MD4L(Lady)
The brand new couple watches on Ernest Borel Heartful Collection are designed by its novel Aesthetic inspiration and romantic moment concept involved. It also to be a representative work involved elegant and romantic gene by Ernest Borel in its century years. The men's watch, model number N0519G, assembled the Swiss made automatic movement by Chronometer Testing Institute recognition. Time accurate and technique ingenuity. The women's watch, model number N0519L, its bezel set 72 natural diamonds and other 6 on its dial. Diamond and glittering, highlighting the charm unique to elegant ladies, also imply the expectation on cherished time to gathering in the New Year. An 18K gold couple silhouette, sited at 6 o'clock, presents an image that the lovers hand in hand and concentrate to each other, dancing in romance moment. It express a strong wishing for every lover have a sweet and happy life in 2022.
Charm of time essence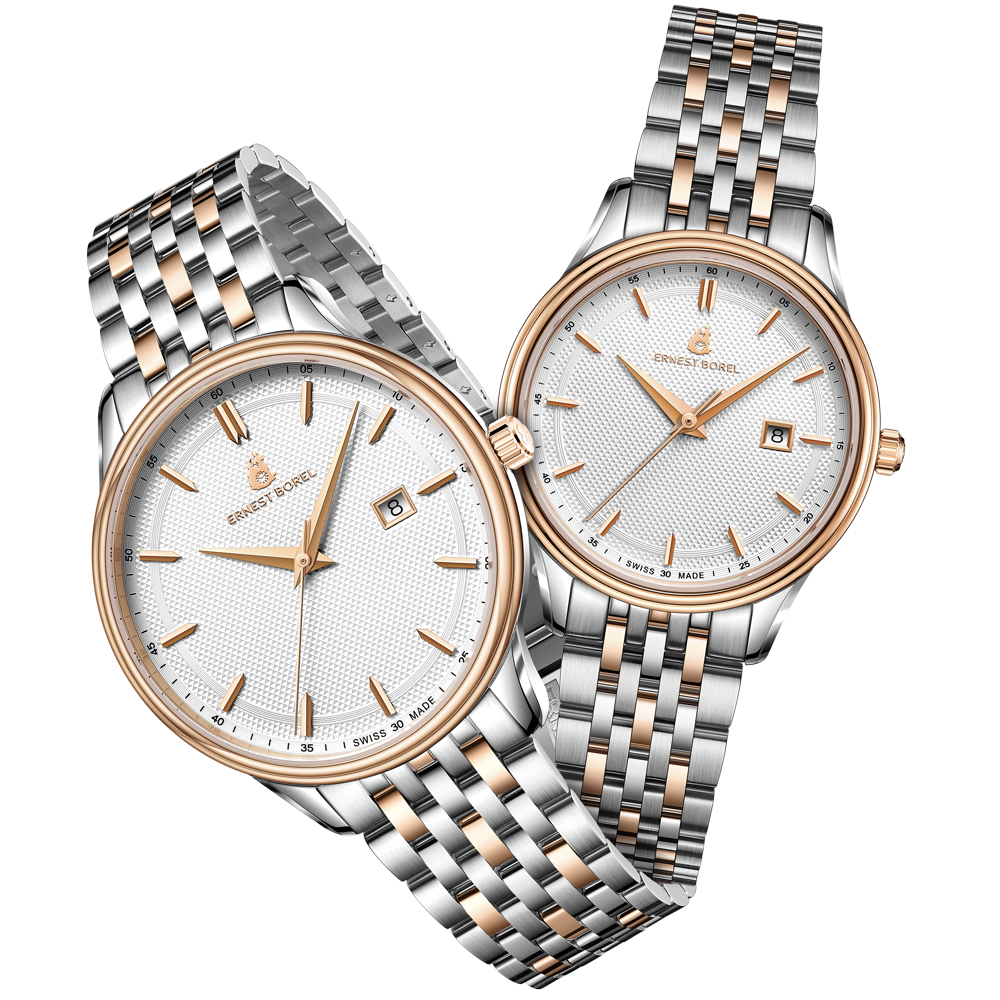 Yally Collection
N0501G0A-QN4N(Gentlemen) / N0501L0A-QN4N(Lady)
YALLY Collection focuses on the concept of the pure beauty design in the watches, and the refined appearance is wrapped with fine and meticulous structure. YALLY Collection N0501G pursues the concept of "simplicity"and push it into the fullest. The ultra-thin case design implies simple and pure. Every detail involve technical ingenuity. The hydraulic technology dial brings exquisite aesthetic feeling. YELLY Collection its design is simple, delicate and exquisite but not tedious, which brings out a transcendent romantic and fashionable charm in simple-elegant, meanwhile it seems like to take every love story return to its pure and sweet start. Set foot into 2022, YALLY Collection will define the pure love and infinite honey moment as always, achieved as the paragon of the most romantic moment and love.
Sagacity fulfil in life and to the world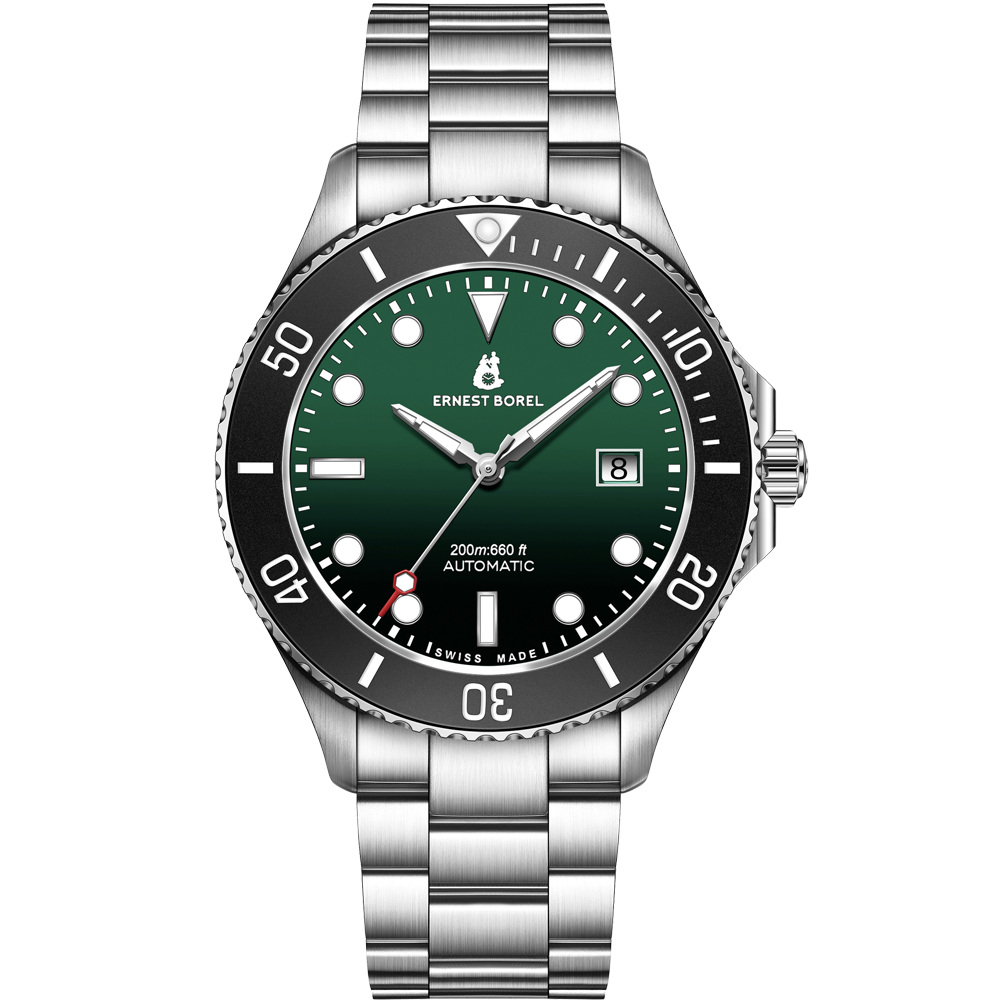 Sage Collection
N0735G0A-MS9S
Live a life with wisdom and sagacity. The newly launched Sage Collection in 2021 aims to pay tribute to generations of watch makers with unique sagacity and spirit, and share the sagacious philosophy of romantic life with the whole world. This series is designed by modern cool sports style and equipped Swiss made mechanical movement, also possess 20ATM high waterproof function. It shows the profound exploration of waterproof technology by ERNEST BOREL and perfectly interprets the time wisdom. The gradient green, blue and black enamel dials, with pure and meaningful "time light pattern", reflect the ingenuity design and "Sage"essence. The new Sage series converges fine craftsmanship and fashion style, further to drive the watch pursuers gain a new experience and option in 2022.
Engrave History and Inherit Romance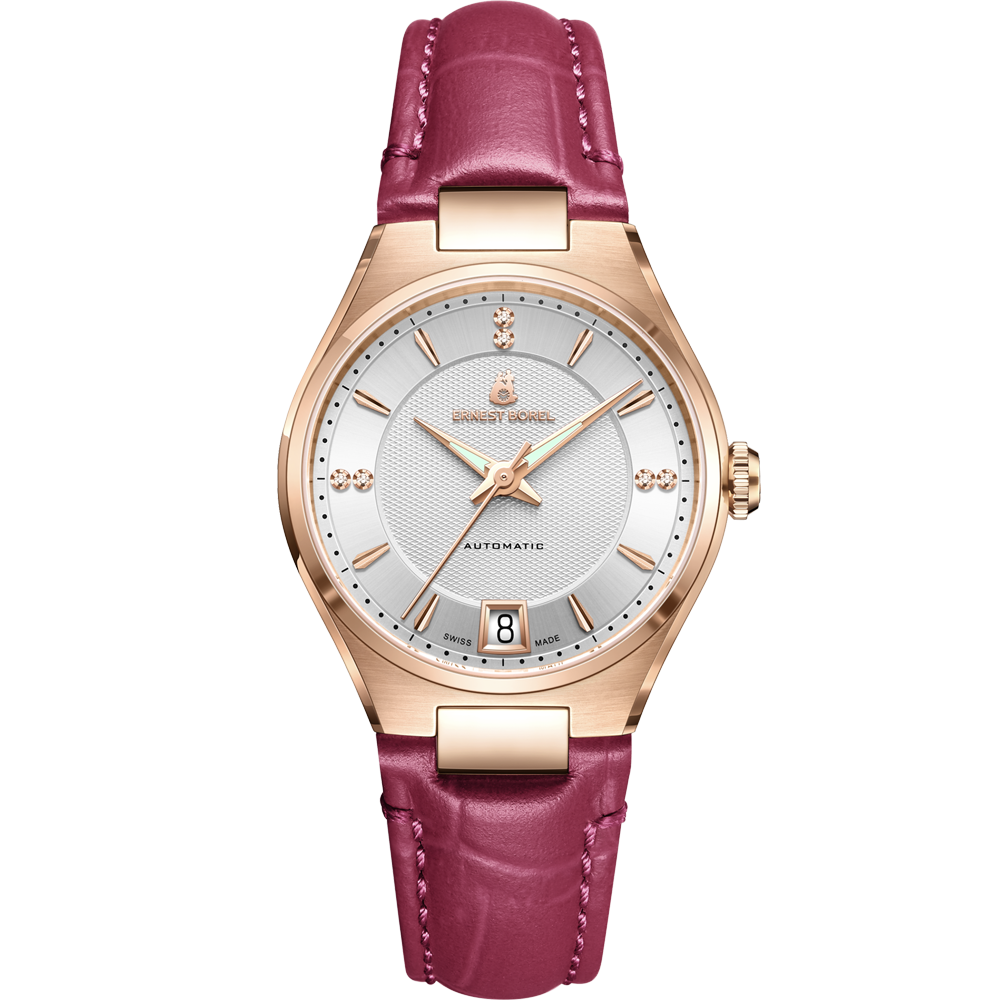 Heritage Collection
N0565B0G-MR2L
Inspired by the brand essence "Romantic moments", a special 165th-Anniversary Edition of Heritage Collection manifests the brand's extraordinary watchmaking achievements and profound cultural legacy. The 165th-anniversary edition is equipped with a tailor-made decagonal rear cover etched with an image of Ernest Borel's Swiss watch factory, marking its 165 glorious years of brilliance and splendor from one generation to another. The Heritage Collection bears the classic and prestigious design features and allows full rein to modern women's diversified attractiveness, which may be tender and yet tenacious, sensual and yet rational. Its vintage and illustrious design is condensed into marvelous temperament and demeanor. The subtleties are even more embellished with dazzling natural diamonds serving as time index, always boosting ladies' confidence and elegance. N0565B0G-MR2L, the Heritage Collection, is dignified and noble, with a sense of excellence. The New Year will be adorned with charm with this timepiece wrapped around your wrist, accompanying you through every exciting moment that awaits.
Ring out the old, ring in the new. Ernest Borel Swiss Watch usher in a romantic and joyful new year with you. Now, just prepare a timepiece gift for your beloved, with which you will freeze the frame of your romantic moments, embarking on a new romantic adventure together.
Official website of Ernest Borel: http://www.ernestborel.ch/en/
Chinese customer hotline service: 800 830 3865