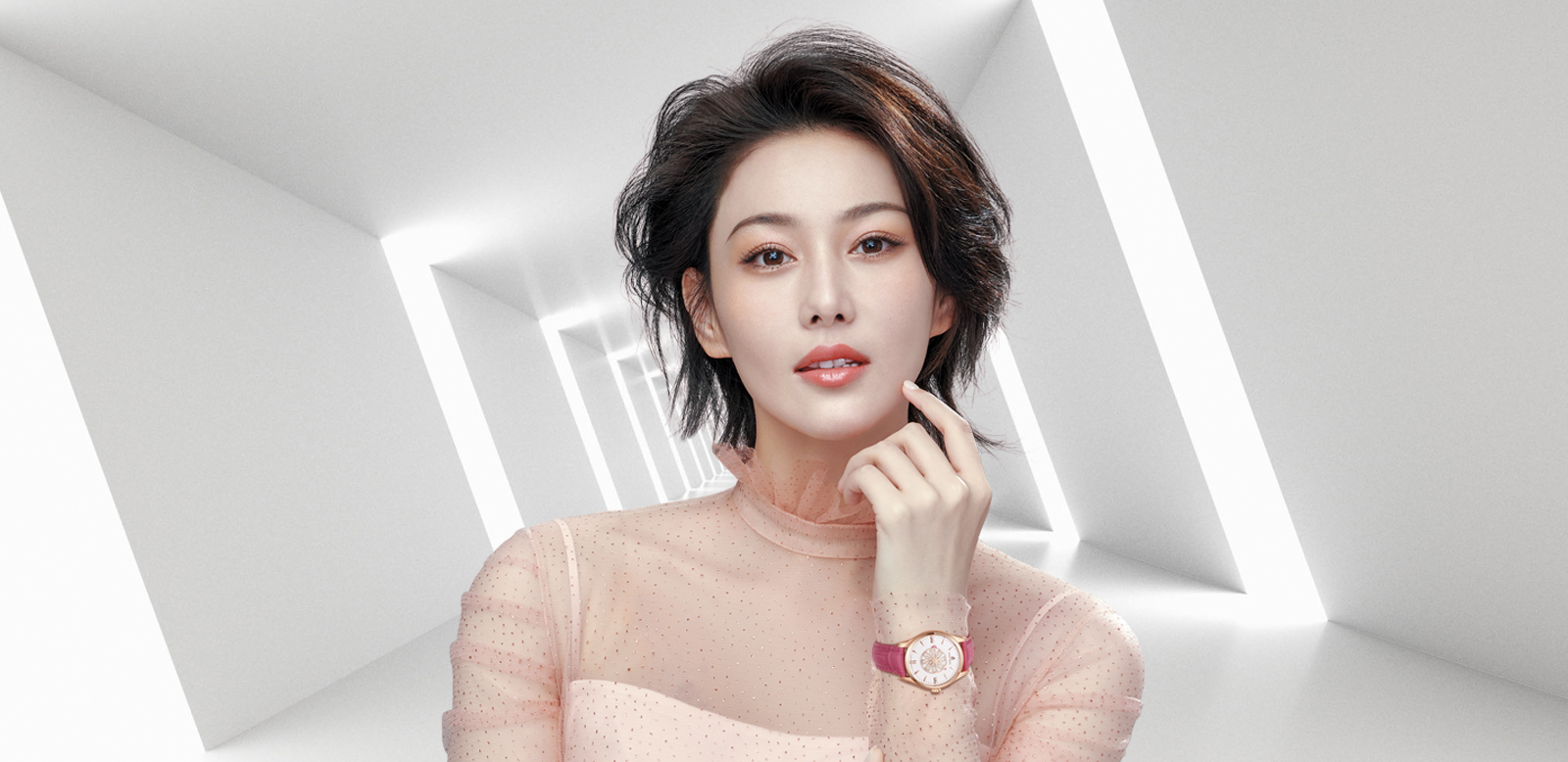 Well-known all over the world as the "paragon of Swiss couples wristwatch",  Ernest Borel has always been famous for its elegance and romance. At the historic moment of its 165th anniversary in 2021, Ernest Borel has enlisted Zhang Xinyu, a celebrated movie star, as its new brand ambassador, to join hands with her to usher a brand-new, romantic chapter and create a high-end pattern.
With her elegance and acting skill, Zhang Xinyu has long been active on the big screen, starring in a host of films and TV series such as Flying Swords of Dragon Gate, The Romance of The Condor Heroes, Love Advanced Customization, as well as this year's heat Bugler in Position. She has created many classic roles in various high-quality films and TV plays. In recent years, Zhang Xinyu also participated in a number of variety shows like Dog Partner, Mars Intelligence Agency Season 5, and Sisters Who Brave Winds and Waves Season 2. With a bold and independent personality, Zhang is very popular with the audience. Her graceful and beautiful figure with an ever-changing image is a frequenter of fashion events. Her romantic and elegant attitude towards life particularly tallies with Ernest Borel its brand concept of "Romantic Moments". New breakthroughs are expected in this cooperation.
Ernest Borel's new advertisement in 2021 makes "date in the season of romance" its theme, in which Zhang Xinyu interprets the beauty and charm of flowers in two different styles, the sweet language signifying the unique charm of wristwatch. In the promo ads, the background is magically changed into a 165-year time tunnel. Every dawn in the tunnel marks an important historical milestone of the brand! Today, Ernest Borel joins hands with its new brand ambassador Zhang Xinyu to step forward from end of the time tunnel. In the beautiful spotlight, she helps us recall the glorious milestones of the brand through the 165 years, appreciate the classic inheritance and craftsmanship spirit of Swiss exquisite watchmaking technology, the wonderful design and concept of wristwatch, and the brand's particular intelligence of eternal love, and witness the important moment for Ernest Borel to enter a new era of high-end romance!
Zhang Xinyu has had a happy life with her husband whom she met at her best. Even with many roles in her life, she is still able to balance her career and family. This tough and independent woman is romantic and gentle, and embodies both grace and strength. Zhang Xinyu' s endorsement of Ernest Borel' s wristwatch style not only brings a unique experience to its fans both in form and spirit, but also creates a new visual image for the brand.
In the brand new ads of Ernest Borel, Zhang Xinyu appears as an elegant and charming mature woman, astonishingly graceful. Wearing a luxury dress in gold and silver, her long hair falls to her shoulders waving in the breeze, which perfect interprets the elegance and nobility of lilies. Lily as a motto symbolizes noble and pure love, and is often used as the most beautiful blessing for a wedding. It is a sign of romantic and eternal love celebrated by the couple wristwatch' s Heritage Collection, which has been issued on the occasion of the 165th anniversary of Ernest Borel. It's like a couple who meet, fall in love and live forever. Over time, their love remains unfading and even stronger than before.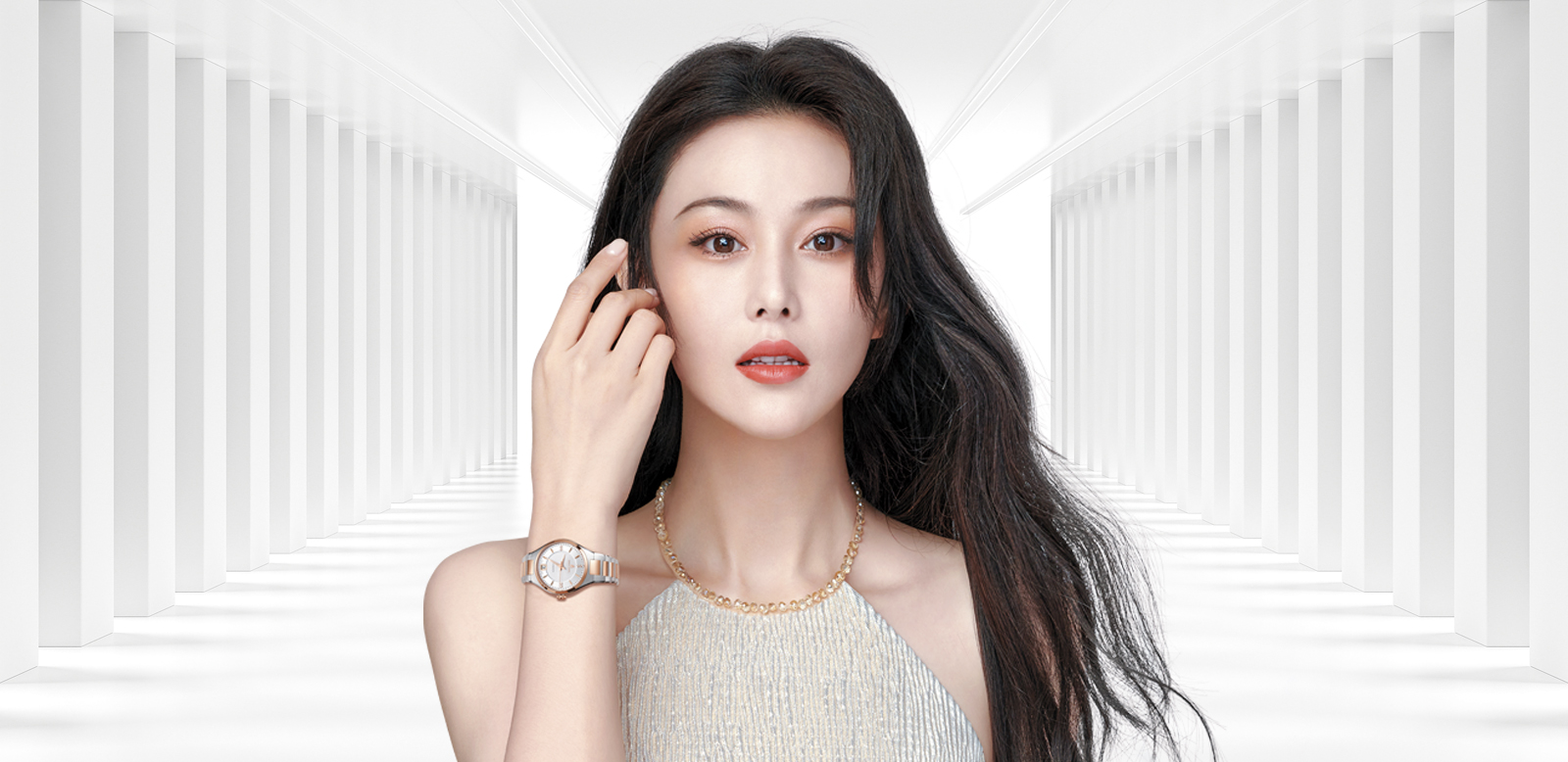 In the ads, Zhang Xinyu morphed into a beautiful girl in a fresh and sweet pink evening dress and with a short and refreshing hairstyle, a goddess of romanticism and innocence. Rose represents courage and enthusiasm, a symbol of love and beauty. This fits in perfectly with Ernest Borel's Cocktail Collection. The Cocktail Collection wristwatch, which is hailed as an "elegant masterpiece", is famous for its beautiful design of hollow dial. The overlapping of the minute hand and second hand on the layered and gorgeous dial are emblematic of budding love, implying expectations, enthusiasm and fantasy. Like modern women who boldly pursue their dreams and love, wristwatches speak to the sweet and passionate emotions when love comes.
Swiss Ernest Borel wristwatch has always been romantic, fashionable and elegant, embracing a Swiss watch-making heritage and with a unique intelligence of eternal love in 165 years. With her independent, confident, elegant and noble temperament, pursuit of exquisite life and her romantic love story with her husband, the new brand ambassador Zhang Xinyu perfectly embodies Ernest Borel's core values: "Romantic Moments".