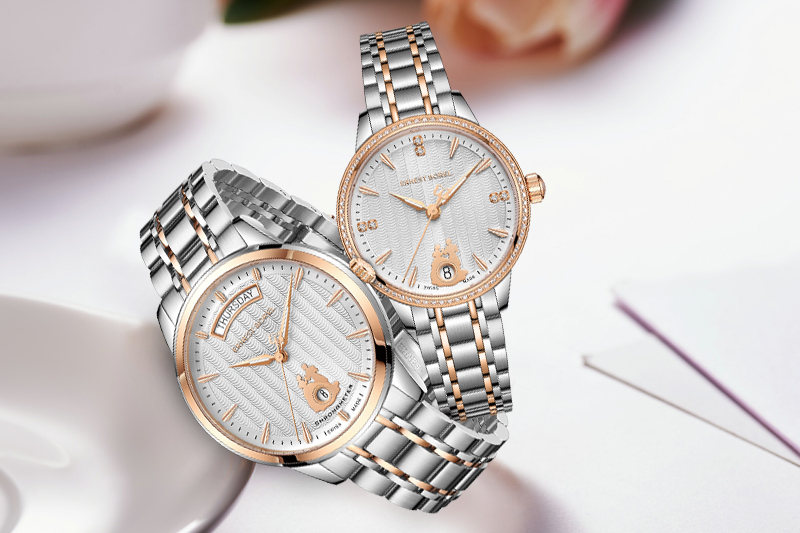 Inspired by the brand essence of "romantic moments", Ernest Borel, founded in 1856, is famous all over the world for its trademark of a dancing couple. With its romantic and sophisticated mechanical aesthetics, it has been hailed as "the paragon of Swiss-made couple watches". The Ernest Borel's Collections will be your best choice on this occasion of love. On this day of romance, a wristwatch of love represents the love declaration in the most romantic way.
A Sincere Gift for Love Confession - The Unique Heartful Collection
The god of love for Chinese Valentine's Day can help you bravely speak out your love and win your loved one with a gift of timing. As the representative of the brand's romantic and elegant genes, the Heartful Collection wristwatch adopts "520" (symbolizing "I love you" in Mandarin) as the model code, which takes the romantic couple dance to signify "hold your hands on the Chinese Valentine's Day".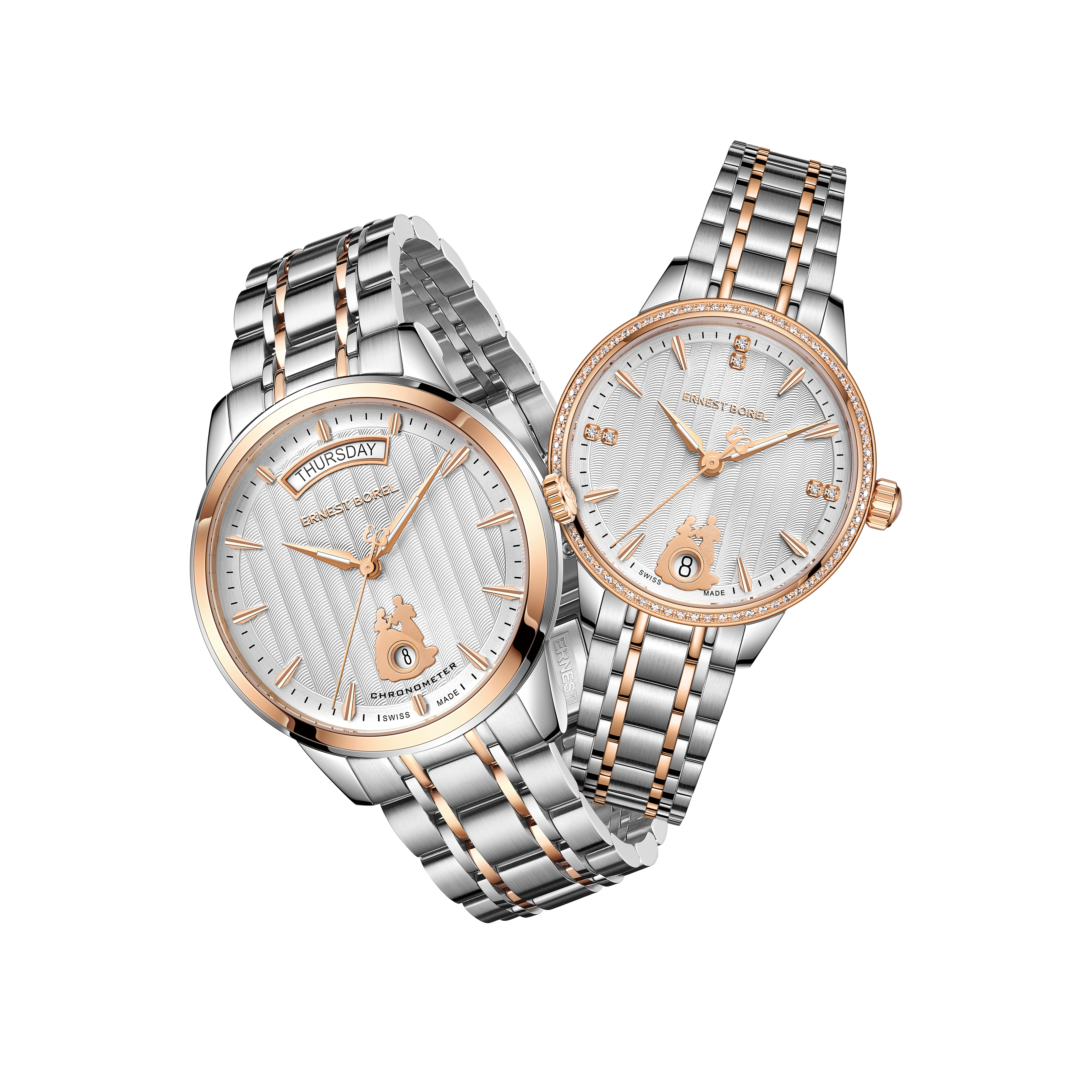 Heartful Collection
N0519G0A-CN4N (men's watch) / N0519L0A-MY4N (women's watch)
The Heartful Collection couple watches are characterized with the men's wristwatch equipped with precise and excellent movement certified by COSC, the official observatory of Switzerland, and the women's wristwatch inlaid with 78 brilliant diamonds. These two watches are like a natural pair of true lovers striving for a wonderful life for each other. At the 6-o'clock position, the couple dancing logo is carved with 18K gold with a synchronous calendar window to remind the owner of romance every day.
An Ingenious Gift for Proposal - The Jules Borel Collection
On this Chinese Valentine's Day for proposal, an ingenious proposal can start a new journey of love. The Jules Borel Collection 18K pink gold couple watches are no doubt a century-long classic presentation, and they are the best witness of the golden years. The 18K gold symbolizes the precious hearts, while the classic elements convey the eternal romance and loyal commitment. It is your perfect choice for a proposal.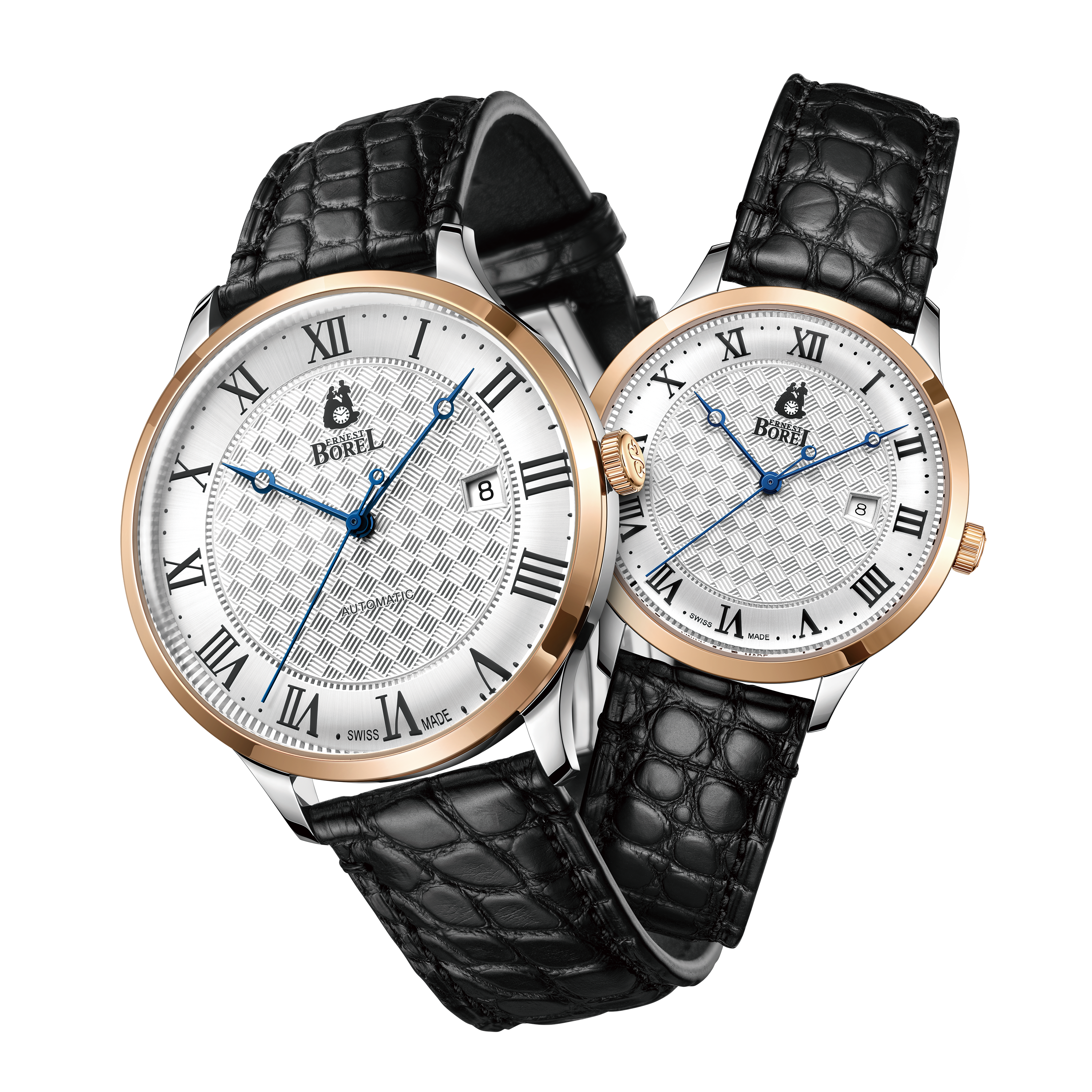 Jules Borel Collection
N0438G0A-MA2L (men's watch) / N0438L0A-QA2L (women's watch)
The bezels and crowns of the Jules Borel Collection couple watches are delicately decorated with 18K pink gold, featuring pure sparkling light and silky softness of elegance with high collection value. Furthermore, the wristwatch is equipped with a crocodile leather strap and a cowhide strap separately to demonstrate its great value! While retaining the classic genes of the Jules Borel Collection in its design, the wristwatch ingeniously integrates classic elements such as the retro plaid dial, three blue steel hands and Roman numeral hour markers with unique cultural connotations. Such artistic design symbolizes the eternal commitment beyond time.
A Top Commemorative Gift - The 165th Anniversary Edition of Heritage Collection
The Chinese Valentine's Day is a day for true love, which commemorates an everlasting relationship from romantic meeting to life-long commitment. With a new original design concept and a back cover pattern of the totem of Ernest Borel factory, the 165th anniversary edition of the Heritage Collection couple wristwatches are like a romantic and lasting love medal that conveys endless blessings to its owners.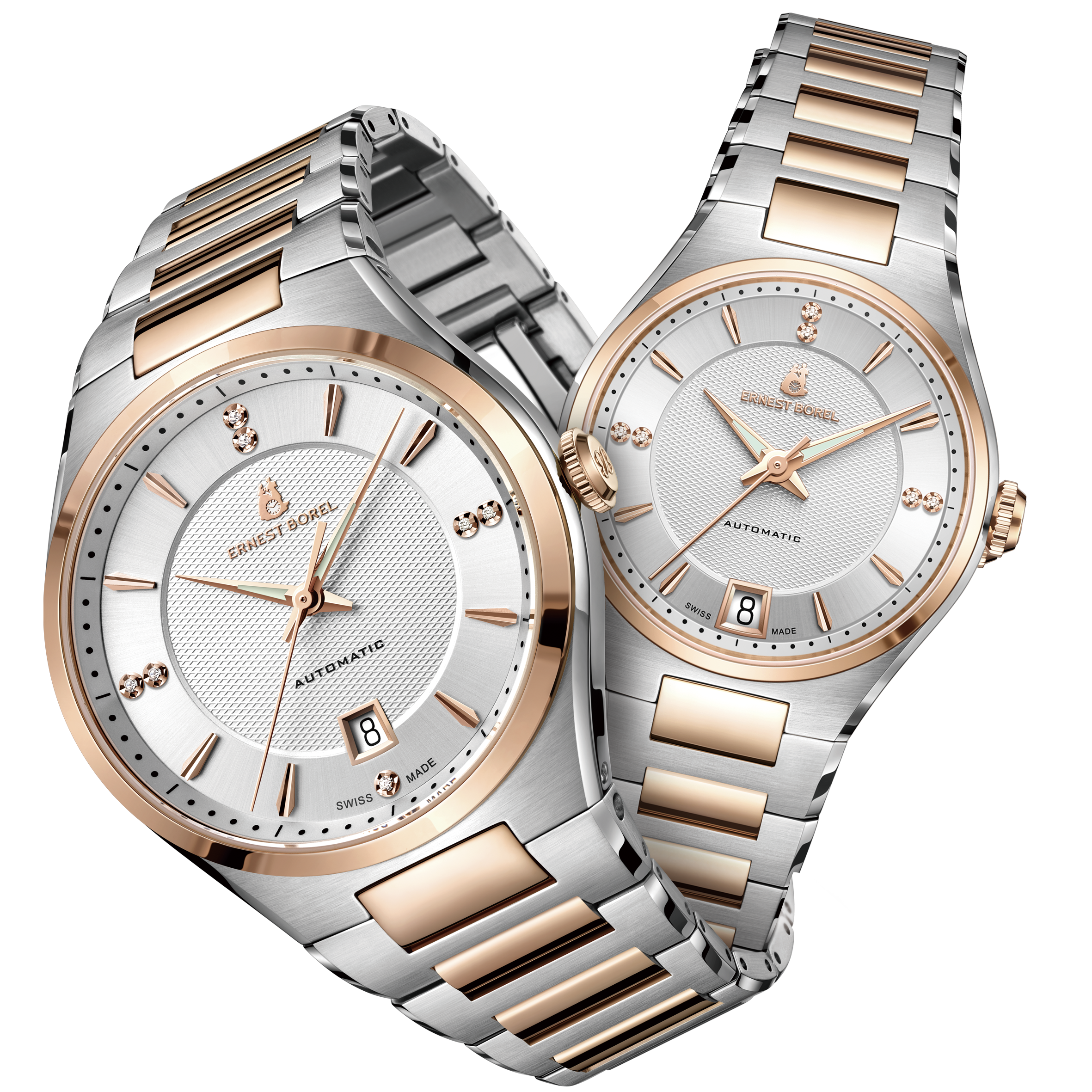 Heritage Collection
N0565G0A-MN2N (men's watch)/N0565B0A-MN2N (women's watch)
The 165th anniversary edition of the Heritage Collection couple watches display an amazing integrated perfect streamline with design of smooth joint of the case and the strap, which brings a new visual and tactile experience. The customized decagon-shaped back cover of the wristwatch is etched with the pattern of Ernest Borel factory, which is like a dazzling, delicate and commemorative badge of honor for its 165th anniversary, implying a life-long happy love stronger than gold.
On this romantic Chinese Valentine's Day, excellent wristwatches can witness your long-lasting love. Ernest Borel's gift watches for Chinese Valentine's Day are tokens of blessing that help your love expression and start your exclusive journey of romance! On this special day, Ernest Borel watches wish happiness and marriage to all lovers in the world!
Ernest Borel Official Website: https://www.ernestborel.ch/en/
Customer Service Hotline (China): 800 830 3865